Guests arrive for canapés followed by a seated lunch in a heated Indian tent. Delicious food – and we mean, delicious – in an incredible setting. Great service. Fine wines & ales too.  Show me an example menu.
Real style, providing uncommon delight and experiential value. So tired now the old-fashioned brussel-sprouts round-table corporate/private entertainment – you've forgotten your host before you've even left.  Not in Icenia. Laughter & smiles, each event with its own unique atmosphere & long-treasured memories.
"Remember that day? Awesome. Thank you! Can I come again?"  They're still talking about it years later.  Literally.
With our unique vehicles too. A trailer-mounted burnt-out Morris Minor, now a barbecue.  A London Taxi bar and/or counter restaurant. And more in development.
It's all operated by Salt & Dry Limited, the brilliant catering & food consultancy company from West London.
Twickenham's our home ground – where it all started. The concept has been a victim of its own popularity. In 2015 we did over 100 events including the Rugby World Cup, Luna Cinema, one or two music festivals, London Wine Fair and several private events.
Why Icenia
The Icenians is about simplicity. We want to regularise numbers, at a slightly higher level than at present (to 30-40). To create an established group fun-loving people with the camaraderie & networking that goes with it.
We want it to be available for more Twickenham matches, not just Internationals. We're also looking at other sporting events.
The Icenians – a legendary Old-English tribe famed for one Boudicca, their queen after the death of Prasutagus, her much-revered husband.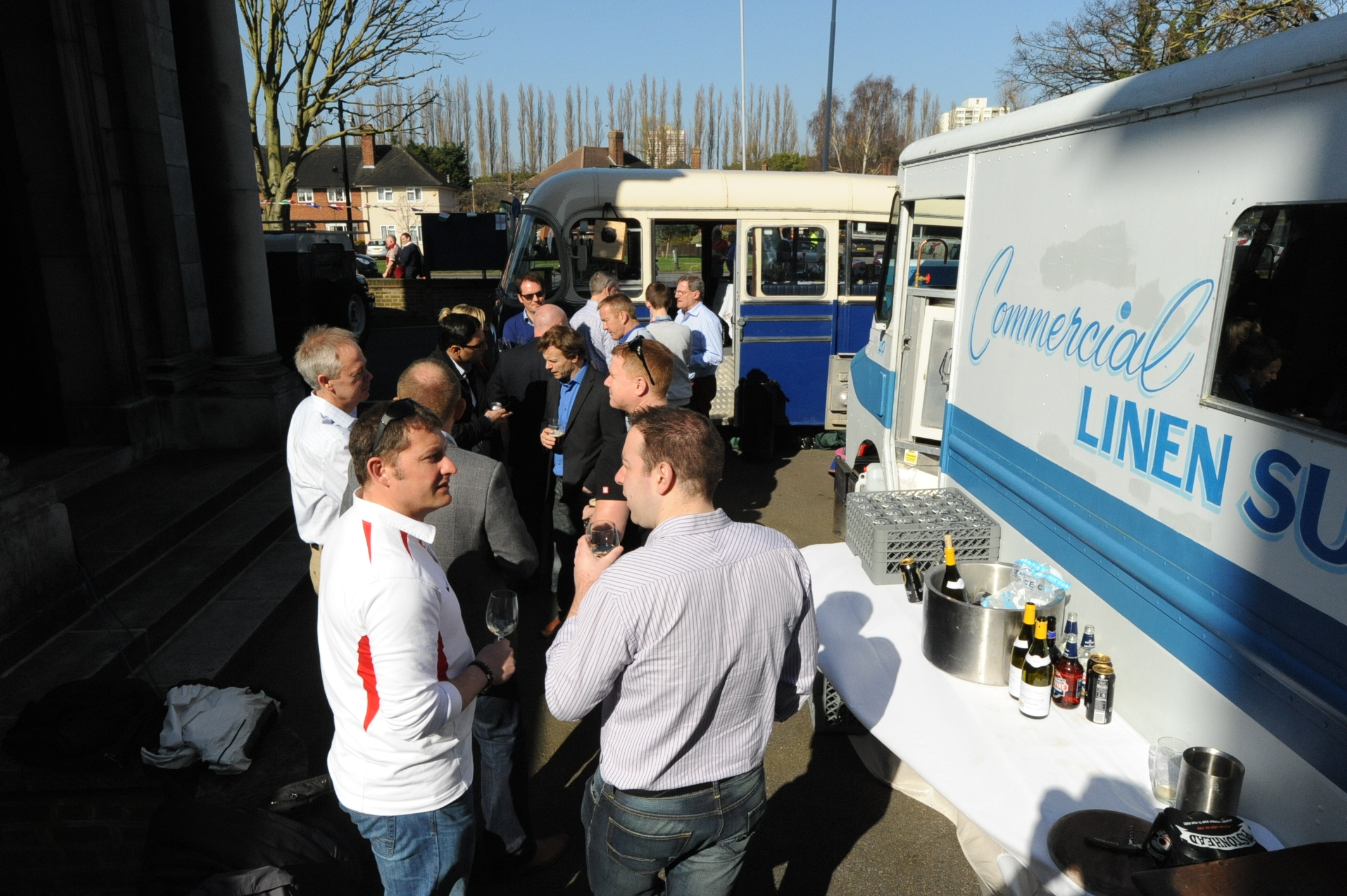 The Bus sets up on site. Guests make their way to it, for canapés followed by a seated lunch.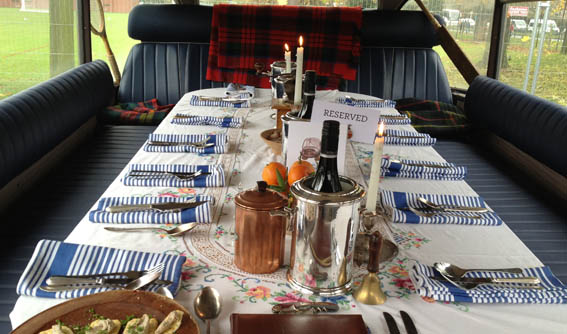 The Bus seats up to 14 people on comfortable seats (some of them original) around its purpose-built dining table.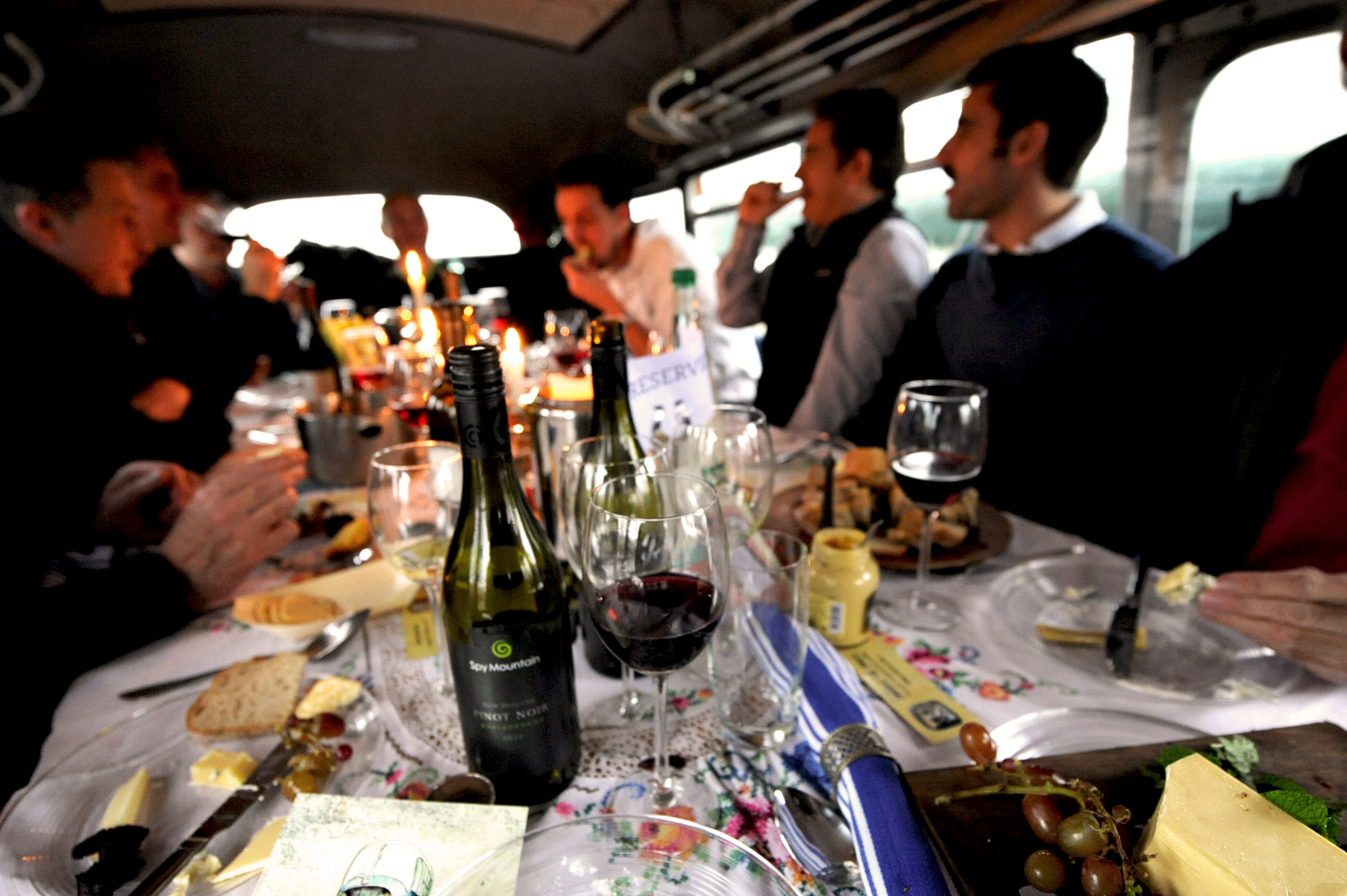 Lunch is styled as long, leisurely and relaxed.  That said, it's hardly unknown for much encouragement needed to make kick-off on time.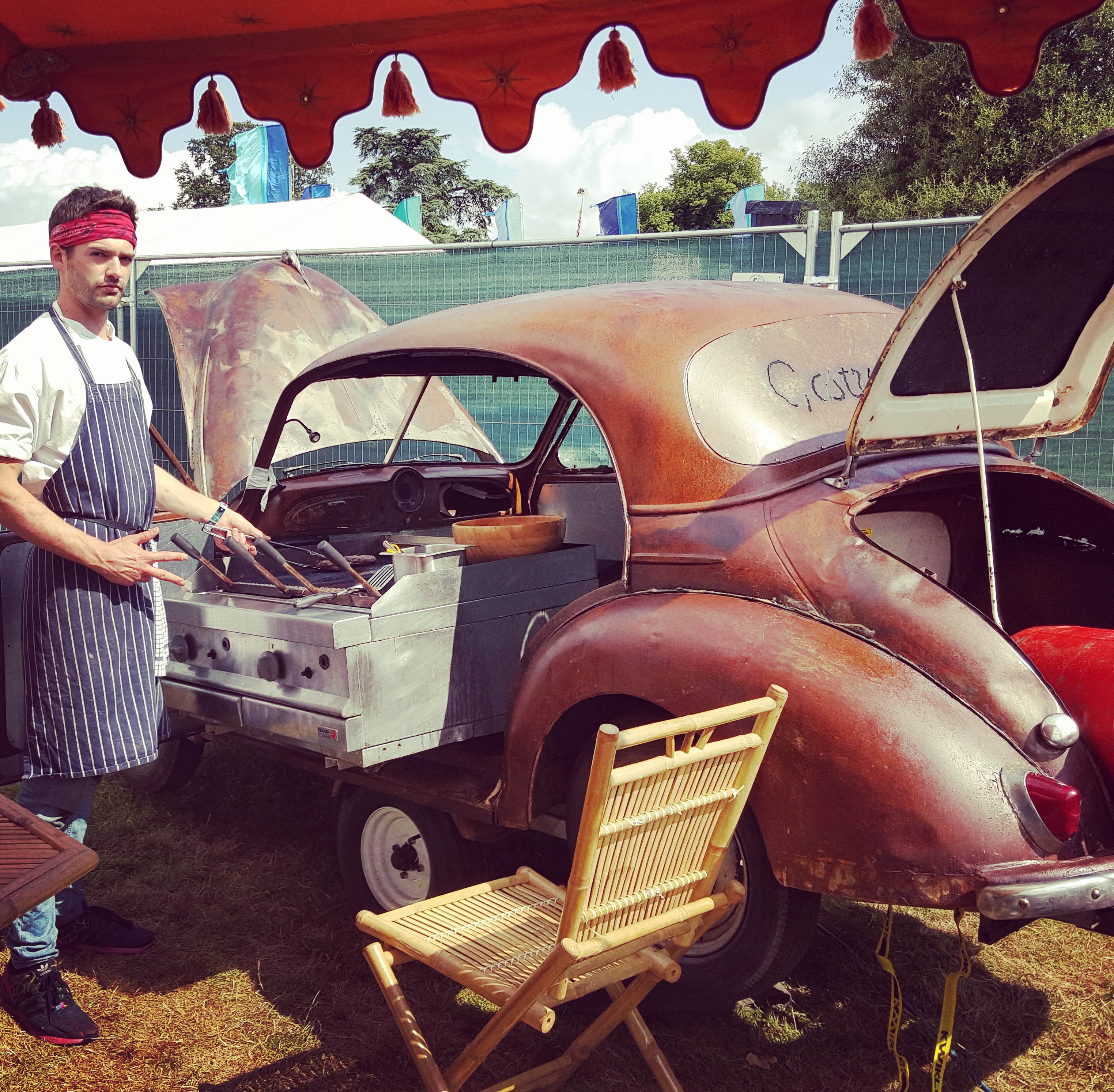 Moggy with attitude.  Our trailer-base burnt-out Morris Minor that's now a formidable chargrill and barbecue – with bubble machine and on board music.